The purpose of the 3-day Insight for Excellence Laboratory is to help you to
deepen your self-awareness




better understand people, how to get along with others, and how to get things done




bring greater performance alignment with your personal and professional calling




experience a meaning-centered formula for human thriving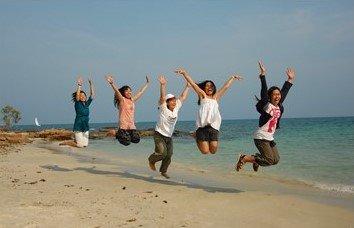 Leveraging various psychological models, you will explore what it means to be human and humane, practice self-compassion, and how to build friendly and collaborative relationships. The learning laboratory uses a series of personality tests, offers short lectures and hands-on exercises, and sets time aside for reading and reflection in order to
learn tools and methods to understand behavior




allow you to discover and practice your innate strengths




study the meaning you have given to situations, others, and self, as well as its impact




realize how you might hold yourself back from succeeding




consider and practice meaningful approaches to improve and thrive at home and at work
The new awareness will help you to achieve greater personal confidence, to sharpen your interpersonal and leadership skills, to build a stronger and self-determined personality, as well as your ability to adapt to changing circumstances; and to maximize your innate potential to thrive.
Registration: shop.bostonimp.com
Investment: US$450.00
Pre-requisite: Meaningful Purpose Laboratory
Dates and Sites: October 5-7, 2016. Club Campestre de la Ciudad de Mexico, Calzada de Tlapan 1978, Col. Country Club, CP. 04220, Delegacion Coyoacan, Mexico D.F. (Tel: [55] 5484-2400).
The Laboratory will be facilitated in Spanish by Luis A. Marrero, M.A., RODP, LLP,, CEO, and sponsored by The Boston Institute for Meaningful Purpose